"A Culture of Excellent Service"
The dedicated members of the Minooka Fire Protection District strive to provide reliable emergency services, public education and awareness for our customers in a cost effective and responsible manner.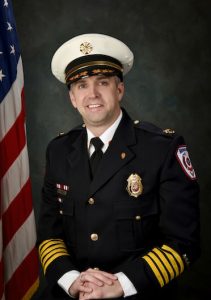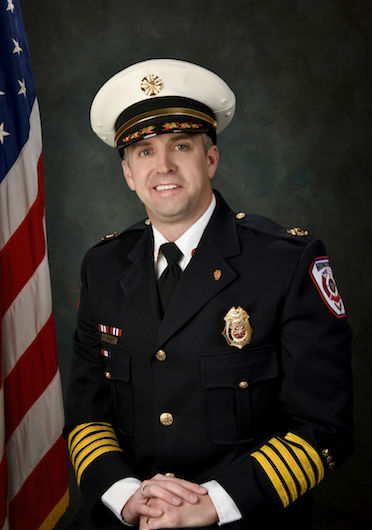 Fire Chief Al Yancey
COVID-19 Resources for Residents
Food Resources
Northern Illinois Food Bank
We Care of Grundy County
Will County Health Department
Financial Resources
We Care of Grundy County
National Digital Inclusion Alliance
Federal Housing Finance Agency
COVID-19 Resources for Businesses 
Federal Programs
Paycheck Protection Program (PPP) and Health Care Enhancement Act
Friday, April 24, President Trump signed the new legislation (link) into law to further assist American businesses, workers and healthcare providers. The legislation provides $310 billion in additional funding for the Paycheck Protection Program (PPP), $60 billion more for the Small Business Administration's (SBA) Disaster Loan Program, $75 billion in funding for hospitals and healthcare providers, and $25 billion to support our Nation's testing efforts. Read more from the SBA here (link). Find more on the Paycheck Protection Program here (link).
Economic Injury Disaster Loans (EIDL)
UPDATE: The SBA's EIDL program is now open for agricultural businesses ONLY to apply. Non-agricultural businesses that submit an application will not be accepted. The SBA has resumed processing EIDL applications that were submitted before the portal stopped accepting new applications on April 15th and will be processed on a first-come, first-served basis. 
The maximum EIDL is a $2 million working capital loan at a rate of 3.75% for businesses and 2.75% for non-profits with up to a 30-year term.
Payments on Coronavirus EIDL loans are deferred for one year. Up to $200,000 can be approved without a personal guarantee. Approval can be based on a credit score and no first-year tax returns are required. Borrowers do not have to prove they could not get credit elsewhere.
Eligible applicants for an EIDL can receive a $10,000 emergency grant within three days of application (through Dec. 31, 2020). For more information, please visit this link.
Employee Retention Credit
This program is designed to encourage businesses to keep employees on their payroll. The refundable tax credit is 50% of up to $10,000 in wages paid by an eligible employer whose business has been financially impacted by COVID-19. Fore more information, please visit this link.
Small Business Debt Relief Program
This program will provide immediate relief to small business with non-disaster SBA loans – 7(a), 504, and microloans. Under it, SBA will cover all loans on these SBA loans, including principal, interest, and fees for six months. For more information, please visit this link.
Subsidies for Current Loan Payments
The SBA will automatically pay the principal, fees, and interest that is owed on certain existing loans for a period of six months. Interest will continue to accrue on the loans.
Current and future SBA 7(a), 504, and microloan loan holders are eligible. Future loan holders must have a loan issued prior to September 27, 2020.
The SBA COVID-19 response website continues to be updated as more information becomes available. See SBA Debt Relief.
Delay Payment of Employer Payroll Taxes
All employers and self-employed individuals may defer the 6.2% employer share of Social Security taxes for two years. Fifty percent of the deferred payroll taxes are due on December 31, 2021, and the remaining amounts are due on December 31, 2022.
Additional Tax Changes:
Business Expense Deduction Changes: Business Expense Deduction Limits are increased from 30% to 50% for 2019 and 2020. Additional rules apply to partnerships.
Retail Tax: Retailers, restaurateurs and hotels will be able to immediately deduct qualified property improvements and amend previous year filings.
Relaxes Net Operating Loss Limits: Businesses will be allowed to carry net operating losses arising in the 2018, 2019, and 2020 tax years back five years. The taxable income limit is temporarily removed to allow a NOL to fully offset income for those years. Additional rules apply for life insurance companies.
Alternative Minimum Tax: Corporations are able to accelerate their ability to recover the AMT credits from previous years and claim any resulting refund.
Business Resources
Business Resources
First Secure Bank Launches "Get in Line Now" Program for Small Businesses
While Congress works on legislation to temporarily reopen the Paycheck Protection Program (PPP) and fund it with an additional $250 billion, First Secure Bank is establishing a "Get in Line Now" program to help local small businesses with the application process.
Through the Get in Line Now program, First Secure Bank's loan officers will work with small businesses to complete the PPP application. As soon as the PPP program reopens, First Secure Bank will file the applications on the businesses' behalf in the order that they are received to help businesses submit their PPP applications as quickly as possible.
For more information, please contact First Secure Bank at 815-942-3232.
State Programs
Illinois Small Business Emergency Loan Fund
Low interest loans of up to $50,000. For more information, please visit this link.
Low-Interest Bridge Loans for Business
Through this program, the Treasurer's Office partners with approved financial institutions to provide loans – either lower rate loans, or loans to a business or non-profit that would not otherwise qualify – to Illinois small businesses impacted by the COVID-19 pandemic. For more information, please visit this link.
Business Licenses
Illinois Department of Financial and Professional Regulation (IDFPR) Licensing (IDFPR) IDFPR is providing relief from professional licensing requirements, including extensions for licenses due March through July and waivers from certain continuing education requirements.
Government Resources
Government Resources
U.S. Department of Labor – Wage and Hour Division
Eating/Drinking Establishments
In an effort to assist eating and drinking establishments impacted by the COVID-19 outbreak, effective immediately, the Illinois Department of Revenue (IDOR) is waiving any penalty and interest that would have been imposed on late Sales Tax payments from qualified taxpayers. For more information, 
please visit this link.

Congress created the National Fallen Firefighters Foundation to lead a nationwide effort to honor America's fallen firefighters. Since 1992, the non-profit Foundation has developed and expanded programs that fulfill that mandate. Our mission is to honor and remember America's fallen fire heroes and to provide resources to assist their survivors in rebuilding their lives and work within the fire service community to reduce firefighter deaths and injuries.
Each October, the Foundation sponsors the official national tribute to all firefighters who died in the line of duty during the previous year. Thousands attend the weekend activities held at the National Fire Academy in Emmitsburg, Maryland. The Weekend features special programs for survivors and coworkers along with moving public ceremonies.