School will be back in session soon for most kids.  The Minooka Fire Protection District wants to make sure your children arrive to school and home safely.  Here are some safety tips for both kids and parents!
When you're driving to work, watch for children walking to school or waiting at the bus stop.
Obey the posted speed limits in the school zone areas.
DO NOT text or use your phone in school zones! It is against the law.
If you're dropping your child off at school, do not leave the parking lot area until your child has entered the building.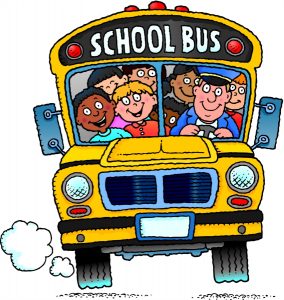 SCHOOL BUS SAFETY TIPS:
It is important that all children learn about safe school bus rules. Here are some helpful bus safety rules for children:
While waiting for the bus, take five giant steps from the curb until the bus has stopped completely.
Stay seated at all times.
Keep head, arms, and hands inside the bus. Never throw anything out of the bus window.
Always hold on to the bus handrails to prevent falling.
Be careful that clothing, book bags, and key rings don't get caught in the handrails or doors.
When getting off the bus, take five giant steps away from the bus, and stay on the sidewalk.
If you drop something near the bus, tell the bus driver. Otherwise, the bus driver may not be able to see you.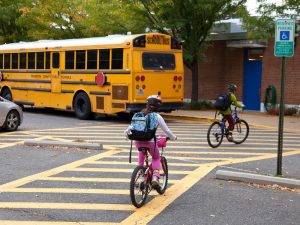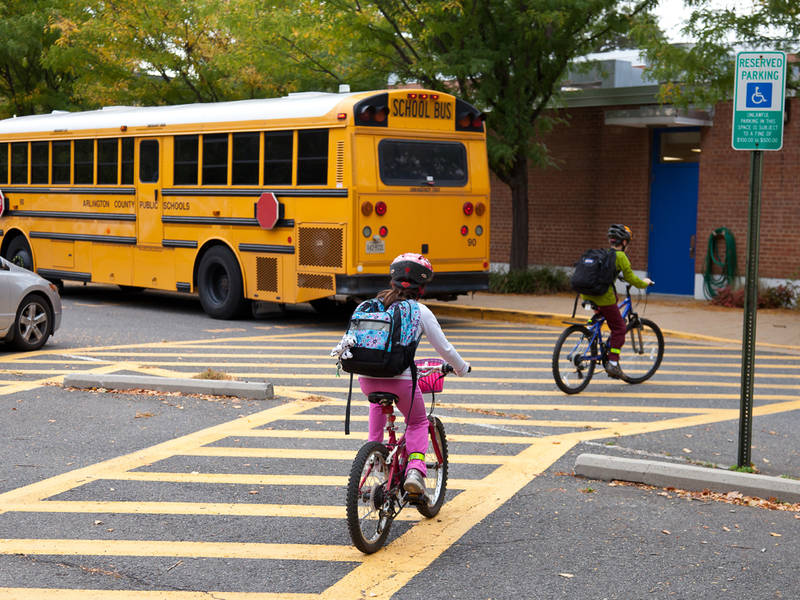 RIDING A BIKE TO SCHOOL:
A growing number of kids are riding their bikes to school; make sure your kids always wear their helmets. All bike helmets manufactured or sold in the U.S. are required to meet federal safety standards. Helmet use can reduce the risk of head injury by up to 85 percent.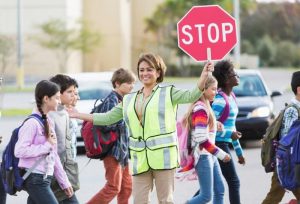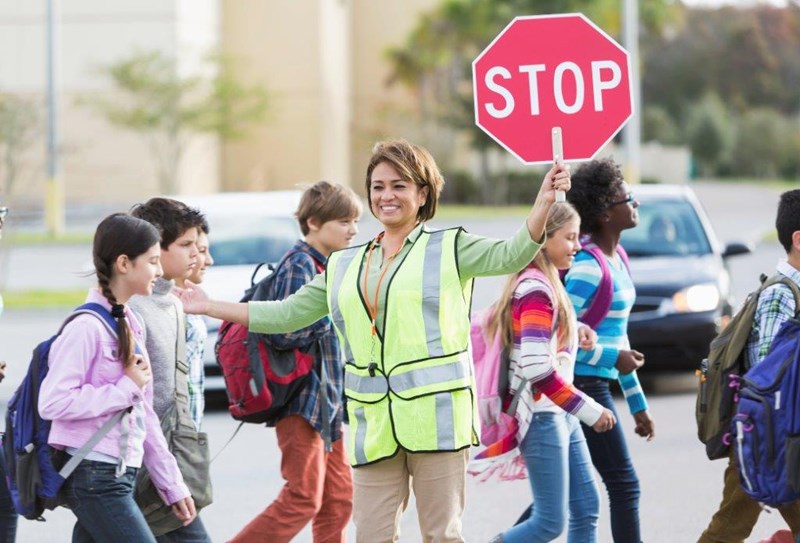 WALKING TO SCHOOL SAFELY:
Plan the route your children are going to take if they are walking to school. It is important to try to minimize the number of streets they have to cross. Keep it as simple as possible. Then, do a dry run before the first day of school, so they feel comfortable. Teach them to keep away from vacant lots, fields, and any other locations that have few people around.  Also, please make sure your children do not walk alone, especially if they are young. Have your child walk with older siblings, neighbors or meet them yourself at a specific spot.