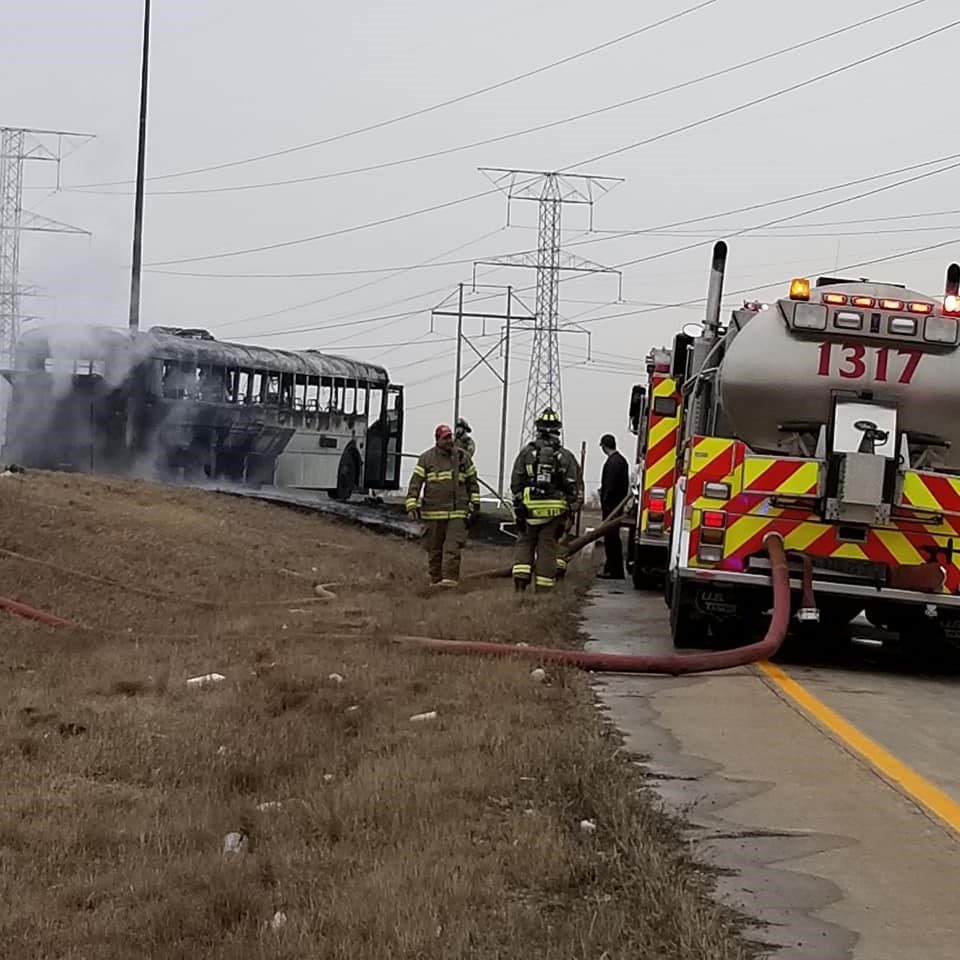 MOVE OVER, IT'S THE LAW!  
As spring leads us into road construction season, it's likely our agency will be responding to a roadway emergencies.  Emergency vehicle drivers are trained to position their fire apparatus in a manner to create a barrier between moving traffic and the scene. The fire engine might be slightly angled outward in the affected lane or may have both lanes completely blocked. In addition, cones or flashing LEDs will be deployed to provide visual guidance for temporary lane configuration. The firefighters and paramedics will be moving around the scene in brightly colored safety vests.  These vests are worn to ensure personnel are very visible during the day and night.  Other types of equipment positioned throughout the emergency scene might include a cot, medical equipment, and extrication equipment. There are many things that occur from the time we arrive on the scene of an emergency roadway incident until the scene is cleared. Throughout the event, we do everything we can to ensure the safety of the people involved and the motorists affected by the incident. 
As you drive your vehicle through these types of scenes, we would like to remind you to reduce your speed, change lanes if possible, discontinue the use of your cell phone, and stay attentive to the emergency responders and vehicles.
As of January 1, 2017, the Move Over Law applies to all vehicles that display flashing emergency lights, including commercial trucks and cars; the law is no longer limited to authorized emergency vehicles — i.e. police cruisers, ambulances, and fire trucks.
New for 2020!
After three Illinois State Troopers were killed in crashes while on duty in 2019, the state's Scott's Law is getting an update. Scott's Law requires drivers to change lanes, slow down and proceed with caution in approaching emergency vehicles or disabled cars on the side of the highway. Anyone who fails to do so will be fined at least $250 for the first violation (rather than the previous $100 minimum penalty) and at least $750 for the second, reaching as high as $10,000.
Roadway safety is a team effort!